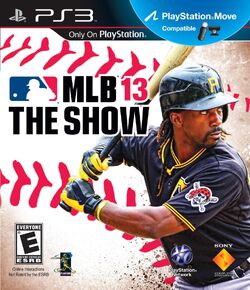 Now that MLB 13: The Show has been released, it's time to go through some of the reviews and see what others are saying about it. The following includes reviews both before and after launch.
Ad blocker interference detected!
Wikia is a free-to-use site that makes money from advertising. We have a modified experience for viewers using ad blockers

Wikia is not accessible if you've made further modifications. Remove the custom ad blocker rule(s) and the page will load as expected.